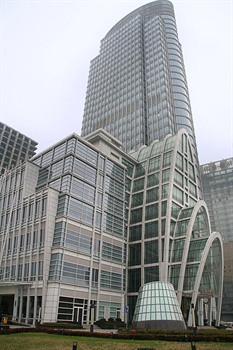 Located in Hangzhou's commercial area, the Goethe Hotel (Gede Dajiudian) is adjacent to Hangzhou Railway Station, about a two-minute drive from West Lake and a five-minute drive from many commercial and shopping centers in Hangzhou.
This Hangzhou hotel houses various guestrooms including lake-view rooms.
One helicopter parking apron on the roof is there for a super deluxe trip.